Inspiration Gallery 178
We have been posting extraordinary photos and impressive graphic designs for your inspiration, captured by famous talented photographers and photoshop artists around the world. This is the series where we showcase some of the finest visual inspiration for you every day. This post of inspiration presents a collection of most extraordinary images, latest designs, amazing illustrations, drawings and paintings. If you want to share with us your work, design, photography, photoshop or illustrator tutorial send us a mail or via Twitter using #tutorialstorage in the end of the tweet.
Related Posts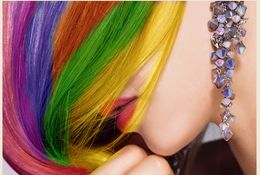 Advertise with us
Are you interested in advertising your product, service, and/or business with Tutorialstorage? Send us an email and a sales representative will contact you to develop a customized, integrated plan for your business.
Copyright
We find images on the Web that are believed to belong in the public domain. If any videos or images that appear on the site are in violation of copyright law, please email and we will remove the offending information as soon as possible.